Inflatable Batting Cage For Sale
Commercial Grade Heat Sealed Inflatable Batting Cage. Can be stacked together to make 20ft, 40ft, 60ft, 80ft sizes or we can also create a fully custom size.
The inflatable batting cages are heat-sealed and inflate quickly. Once inflated, you turn off the pump and it is ready to use. It does not need a continuous blower. Made out of high quality commercial grade PVC with durable batting cage netting.
Size: 10ft to 80ft length. See size details here
Colors: Black or Red included in the price. We can do custom colors or multiple colors for an additional $500.
Weight: 154lbs per 20ft size
Material: Commercial Grade 

PVC Tarpaulin

Includes: Inflatable Batting Cage, Heavy Duty Nets, Air Pump, Stakes, Carry Bag, Repair Kit.
Warranty: 2 Years

We can have it at your door within 2 to 3 weeks depending in size.
Regular price
$1,189.00
Sale price
$989.00
Unit price
per
Sale
Sold out
View full details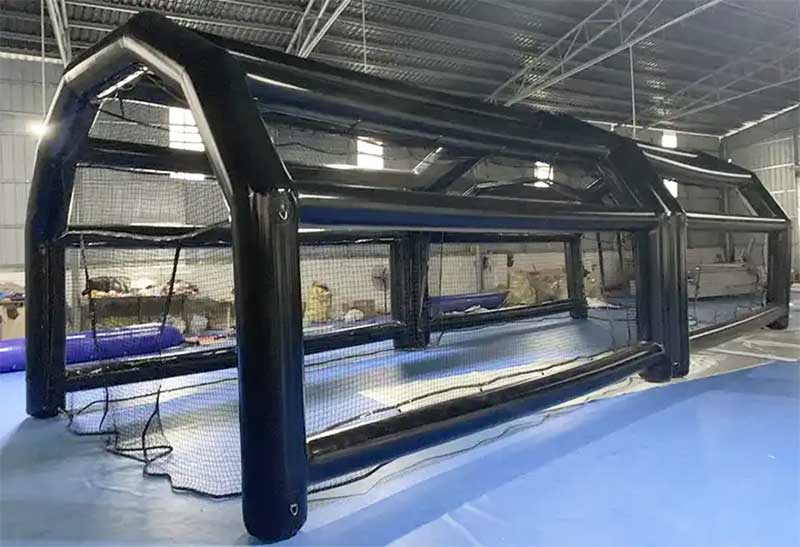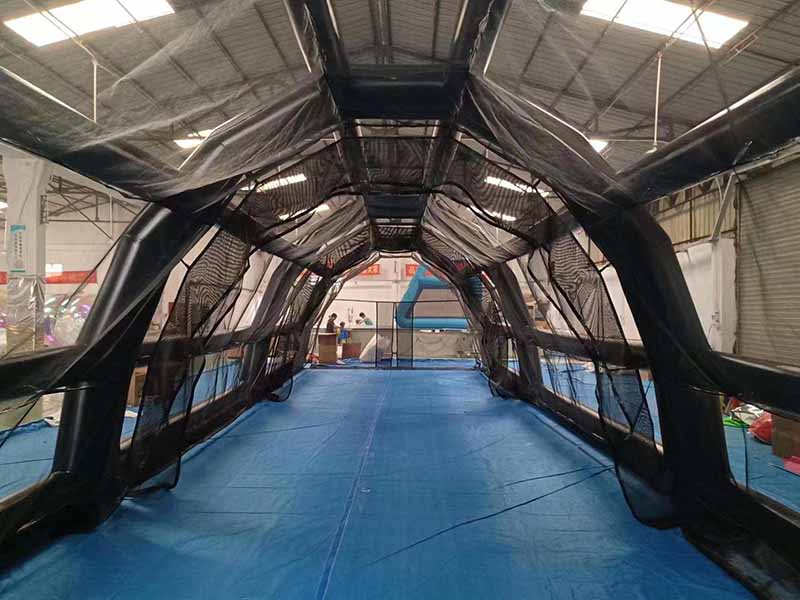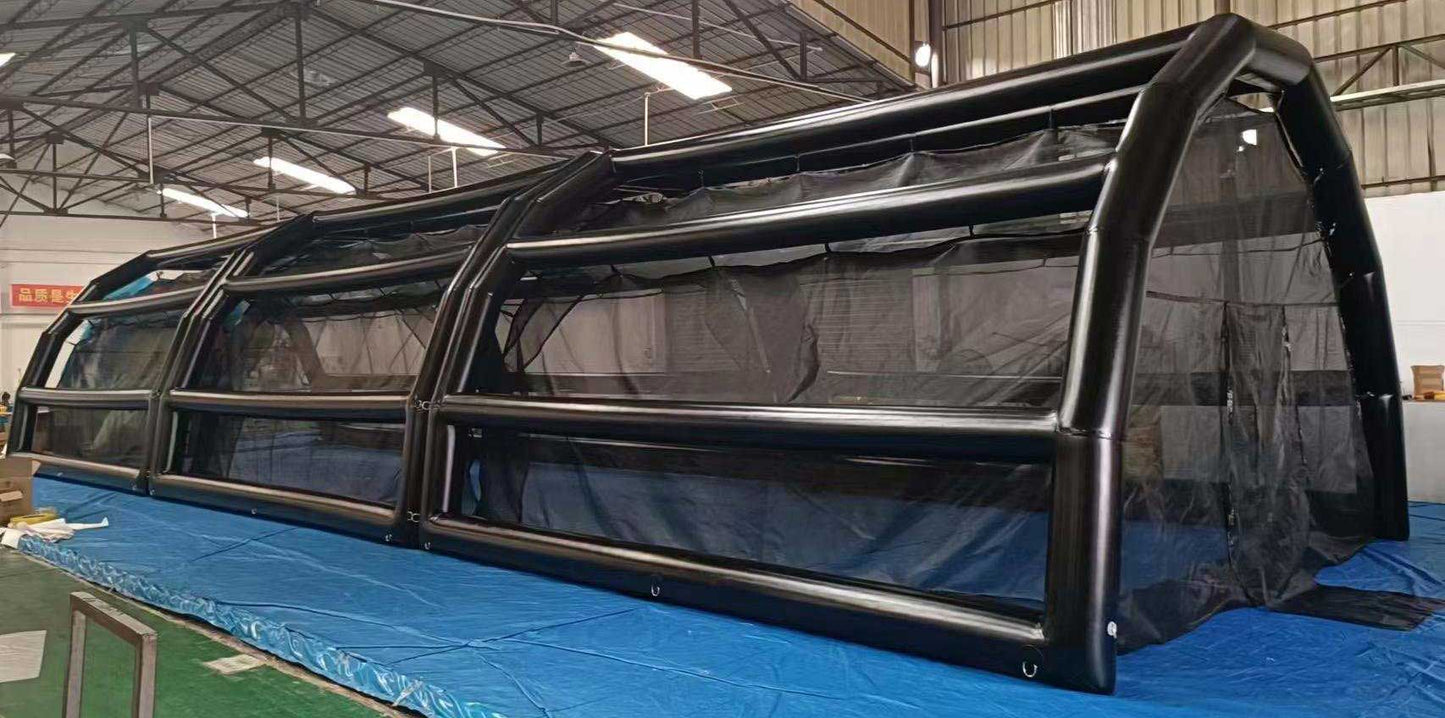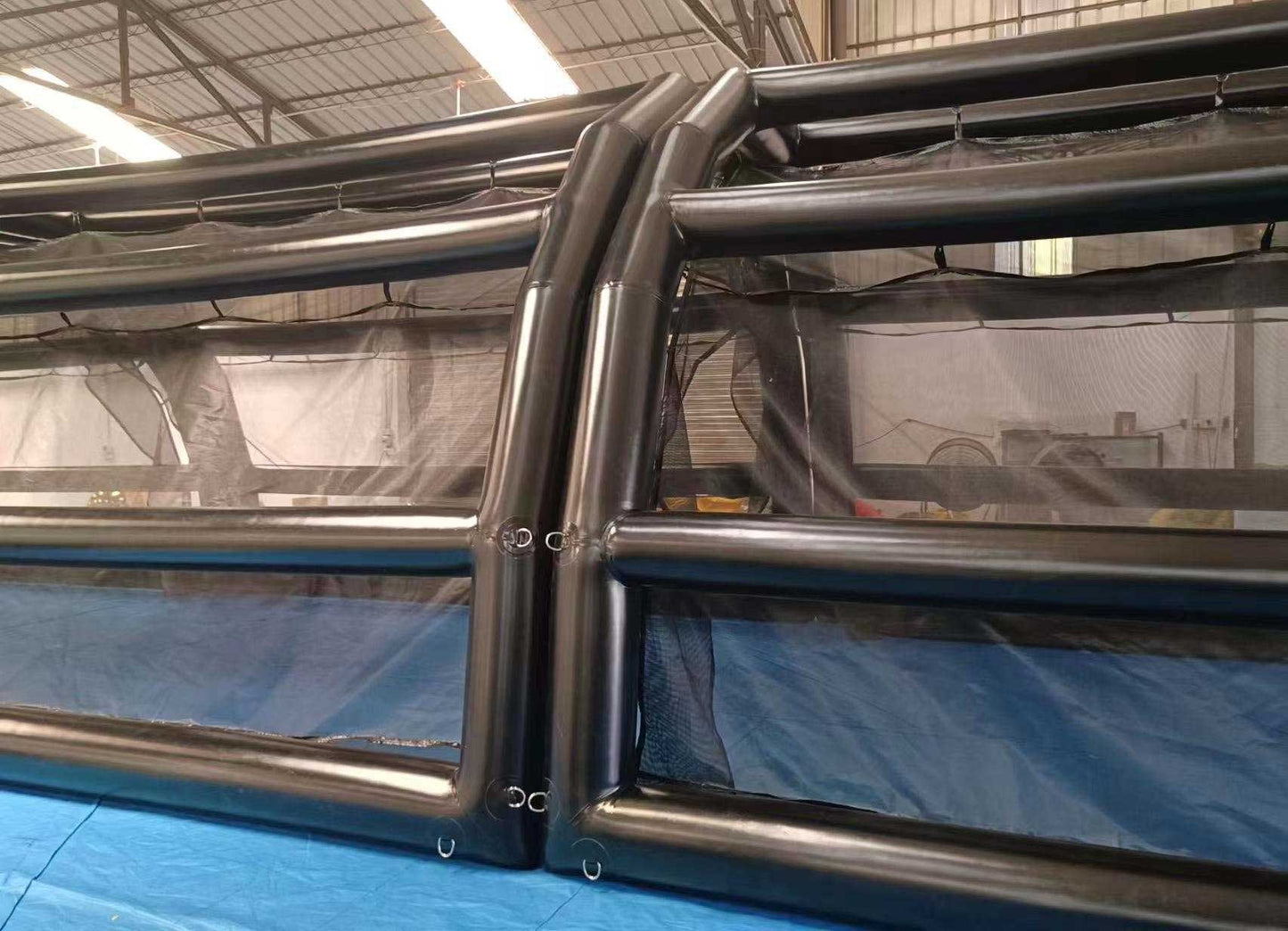 Why Buy Our Inflatable Batting Cages?
So, why should you consider investing in our inflatable batting cages? Let's delve into the reasons that make these batting cages a must-have for your training routine.

1. Portability and Convenience:
One of the primary advantages of our inflatable batting cages is their portability. Traditional metal batting cages are typically permanent structures that are challenging to move. On the contrary, our inflatable cages can be easily deflated, packed, and transported to any location. This flexibility allows for practice anytime, anywhere, and at your convenience.

2. Quick Setup and Teardown:
The setup and teardown of our inflatable batting cages are swift and straightforward. There's no need for professional installation or the use of heavy machinery. It takes only a few minutes to inflate the cage and start practicing. This means you spend less time setting up and more time perfecting your swings.

3. Safety and Durability:
Safety should always be a top priority in any sporting activity. Our inflatable batting cages for sale are designed with top-grade materials that provide optimum cushioning and protect players from injuries, unlike metal cages where the ball can ricochet at dangerous angles. These cages are also incredibly durable and can withstand even the toughest weather conditions, ensuring they last for many years.

4. Versatile and Multi-purpose:
These cages aren't just for baseball or softball. They're versatile and can be utilized for a variety of other sports that require similar practice environments, like cricket. The cage's size can be adjusted to suit different age groups and skill levels, making them an excellent investment for schools and sports clubs.

5. Cost-effective:
Compared to the expenses associated with building and maintaining a permanent metal cage, our inflatable batting cages offer a more cost-effective solution. They require minimal maintenance and have a long lifespan, providing excellent value for your investment.

6. Customizable:
Our inflatable batting cages for sale can be customized to fit your specific requirements. Whether it's the size, color, or even having your team's logo emblazoned on it, you can personalize the cage to suit your preferences and needs.